Ceiling Pendant Kit with Large Rose and B22 Lampholder in Silver Nickel Finish with Dusky Pink Flex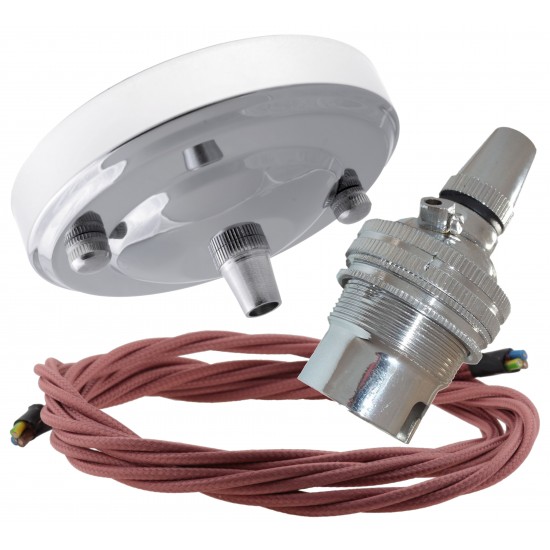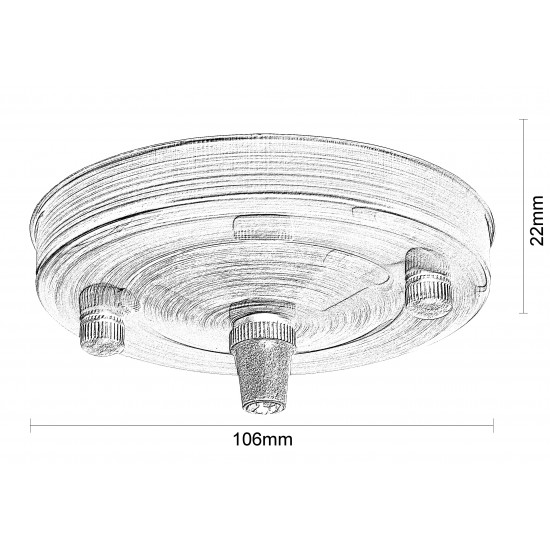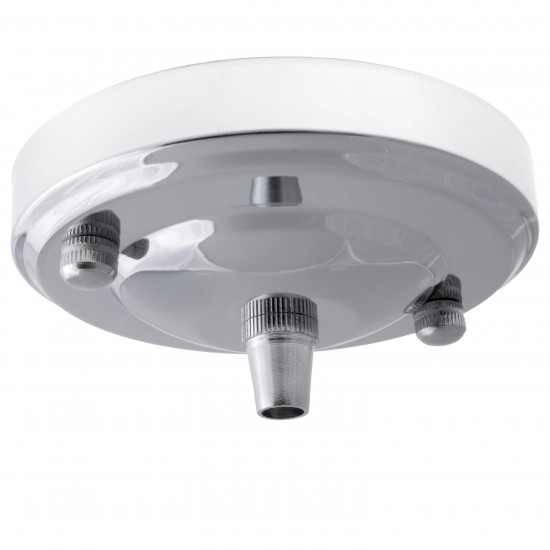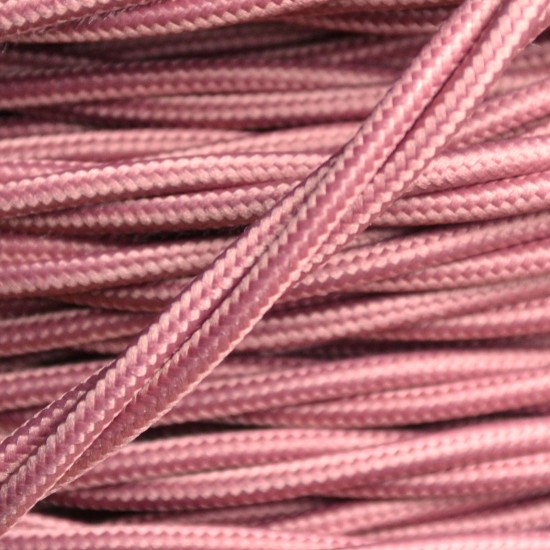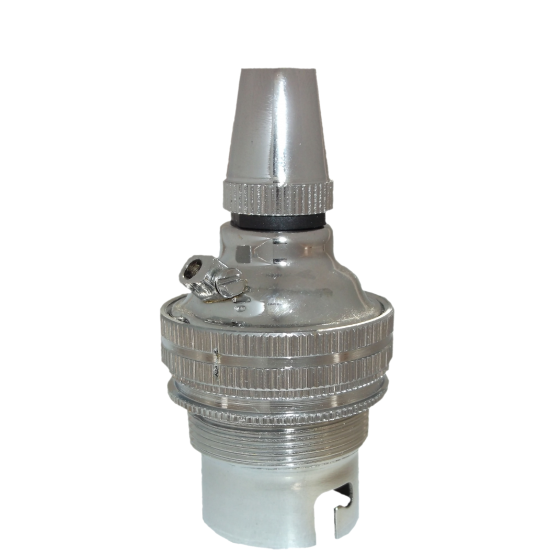 New





Ceiling Pendant Kit with Large Rose and B22 Lampholder in Silver Nickel Finish with Dusky Pink Flex
Stock:

300

Model:

PK-6MCHR-PNK-BRM0CHR
Ex Tax: £16.90
2 or more £19.27
3 or more £18.86
10 or more £18.25
50 or more £16.22
100 or more £14.20
Our newest offering of Deco inspired ceiling pendant kit will complement any setting whether you're aiming for a retro or modern look.
Both stylish and simplistic the metal ceiling rose is large enough to hide the marks left by the modern junction rose.
The Bayonet Cap (B22) solid brass lampholder has an applied silver nickel finish to match.
Supplied with all fittings needed and a colour choice of one meter of period twisted flex giving a huge 75cm drop.
This complete kit is designed and compiled in the UK to meet BS standards and wiring regulations.
Each kit comprises of the following:
• 106mm x 22mm Metal rose cup.
• Rose fixing bracket, screws, washers and matching screw caps.
• Nylon two hole cord clamp providing additional wiring security.
• Metal matching cord grip adding a decorative finish.
• Earth tag for secure grounding and UK wiring compliance.
• Quality Bayonet Cap (B22) metal lampholder with shade ring and metal cord grip to match the rose.
• Easy to follow assembly instructions.
• Full email and telephone support provided.
•
Additional flex for longer drops can be arranged on request
Everything you need to create a truly original custom ceiling pendant.
As with all decorative ceiling cups, there are no wiring terminals within the rose; wiring is behind using a suitable terminal block.
Shade hole diameter required between 26mm-31mm
Full UK telephone support is provided by the manufacture: Art Deco Emporium Ltd.
Not suitable for high steam or wet rooms.
Not designed to act as a cover for existing ceiling fixture.
Other kits available in antique brass, brass, chrome, white and black finishes all with either cord grip, hook or loop for use with or without suspension chain.
Wiring kits, suspension chain, additional flex can all be purchased from within our store.
Orders placed before 2pm are shipped SAME DAY free of charge via Royal Mail 2nd class small parcel.
ART DECO EMPORIUM

106mm Base Diameter, 22mm Height without Grip / Hook or Loop.
Bayonet Cap (B22) Lampholder
Shade Hole Diameter between 26mm-31mm

Pendant Kit
Ceiling Cup Colour:
Silver Nickle
Lampholder Colour:
Silver Nickle
Flex Colour:
Dusky Pink
Ceiling Cup Specifications:

| | | |
| --- | --- | --- |
| Colour: |   | Silver Nickel |
| Material: |   | Metal |
| Width: |   | 106mm |
| Height: |   | 25mm without fixing; 45mm with fixing |
| No. of Terminals: |   | None |
| Earthed: |   | Yes |

Flex Specifications:

| | | |
| --- | --- | --- |
| Colour: |   | Dusky Pink |
| Operating Temperatures: |   | + 60°C maximum outer jacket temperature |
| Operating Voltage: |   | 300 Volts |
| Relevant Standard: |   | This cable is constructed utilising "UL" style 1015, 600 V, 105°C cores with secondary reinforcing (UL grade) PVC jacket. The decorative braid is (individually) applied prior to twisting |
| Insulation Colours: |   | 3 - Brown, Blue, Yellow/Green |
| Performance: |   | This cable performs as a flexible cord with limited abrasion resistance relative to the rayon braid. |
| CSA(mm²): |   | 18 |
| Stranding: |   | nbØ(mm) 16/0.23 |
| Approx OD(mm): |   | 0.75² |
| Weight: |   | kg/100m 3.4 |
| Cores: |   | 3 |
| Rating: |   | 6Amp |

Lampholder Specifications:

| | | |
| --- | --- | --- |
| Colour: | | Silver Nickel |
| Base: | | B22 |
| Mount Type: | | Bayonet Cap |
| Fixing: | | Metal Cord Grip |
| Supported Lamp Type: | | GLS |
| Number of Pins: | | 2 |
| Amperage: | | 4 |
| Material: | | Brass |
| Width: | | 25mm |
| Height: | | 30mm |

Product Specifications
Base:
B22
Width:
106mm