Vintage Crabtree Flush Brown Bakelite Switch | 3 x 1-Way | 3-Gang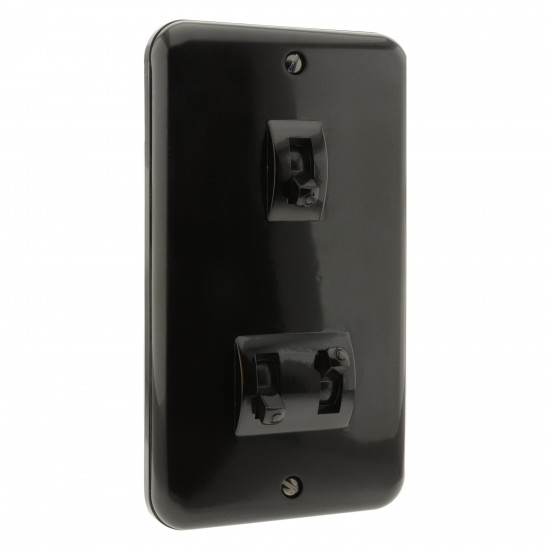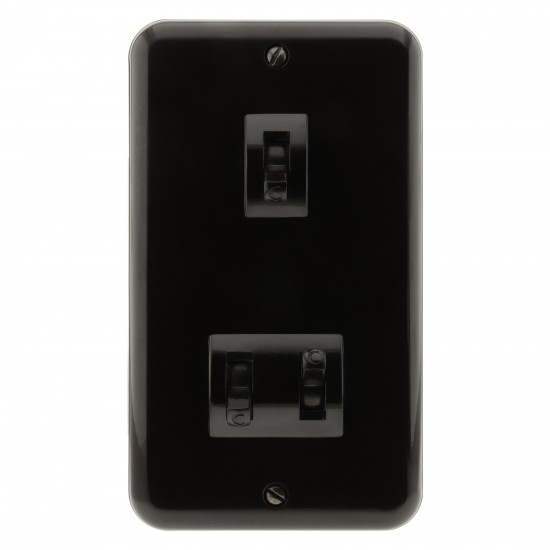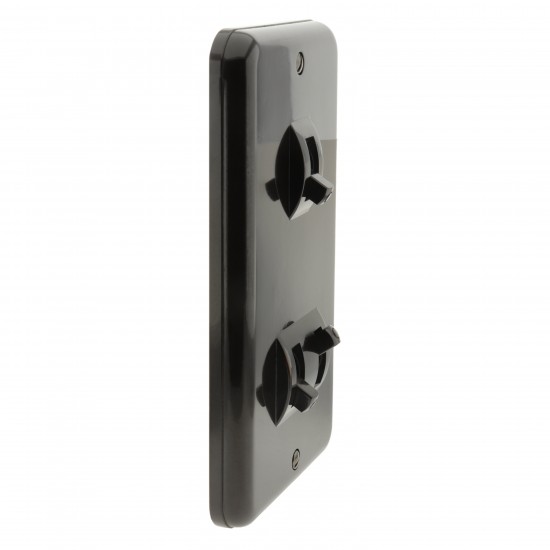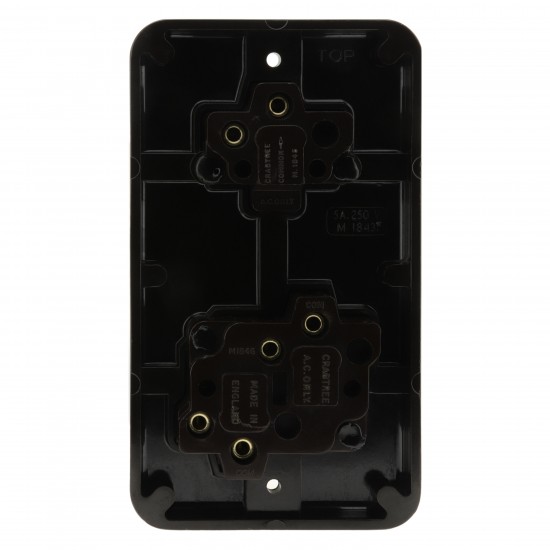 Out Of Stock




Vintage Crabtree Flush Brown Bakelite Switch | 3 x 1-Way | 3-Gang
Stock:

Out Of Stock

Model:

SW-CBT-1W3G-F01-BRN

Crabtree
Ex Tax: £36.95
2 or more £35.10
3 or more £34.36
10 or more £33.26
50 or more £29.56
100 or more £25.87
Very classic design, these Crabtree switches are our most popular flush panel mount toggle switch.
With its distinctive retro design and pleasing snap click action this range of switches will endear timelessly.
Each switch has been refurbished to an as-new condition and is set to last another 80 plus faithful years.

Bakelite Restoration
We strip away the years of grime and old paint with high power ultrasonic cleaning prior to using industrial bench buffers in increasing finer grades until the desired finish is achieved and almost all surface pitting and scratches are removed.
Sun damaged Bakelite can be restored via our own internally developed processes but no artificial finishes in the form of balms or bees wax in the pretense of providing UV protection is applied.
Art Deco Emporium Ltd. are the only registered limited company in the UK specialising in Bakelite electrical restorations.
No one can and does apply this much attention to detail to ensure these products are virtually as good as the day they were made.
Important
Our restored items are not new so will most likely have minor surface scratches and slight chips. Every effort possible is done to diminish these.
Restoring products to this condition takes skill, dedication and experience but in the very unlikely event you're not completely satisfied then you may return the item for a full refund (see our terms and conditions)
Always ensure your electrical fittings are restored by professional, reputable businesses like ours and then installed by a qualified electrician.
Product Specifications
Depth:
10mm
Style
3-Gang 3 x 1-Way Vertical Mounting Std BESA fitting and supplied with new black nickel electrical screws.
Material:
Brown Bakelite
Width:
83mm
Height:
103mm
Total Reviews (0)
click here write review to add review for this product.