WALSALL Vintage Brown Bakelite 2 Way 5 Amp 240V Light Switch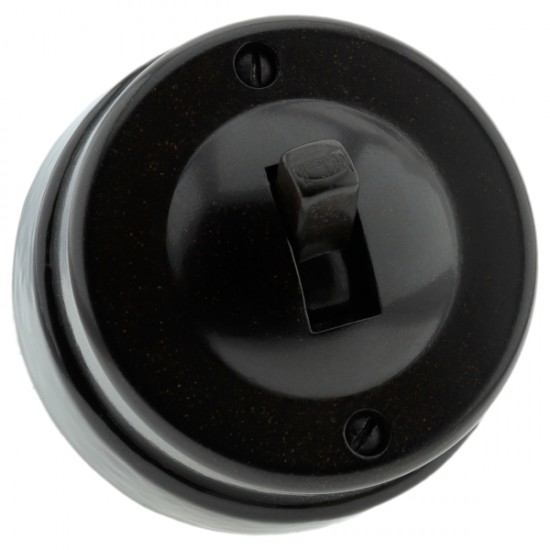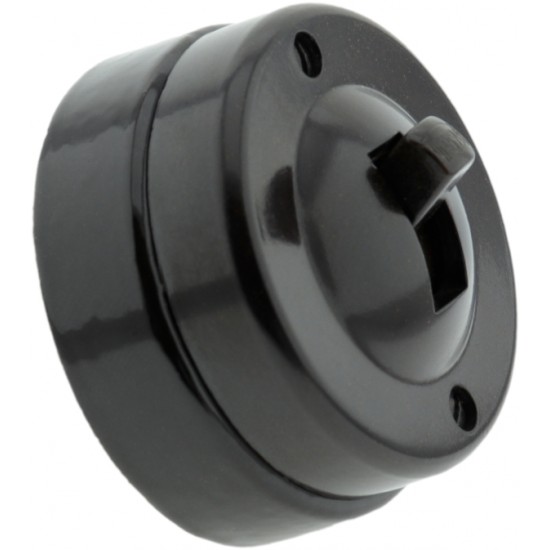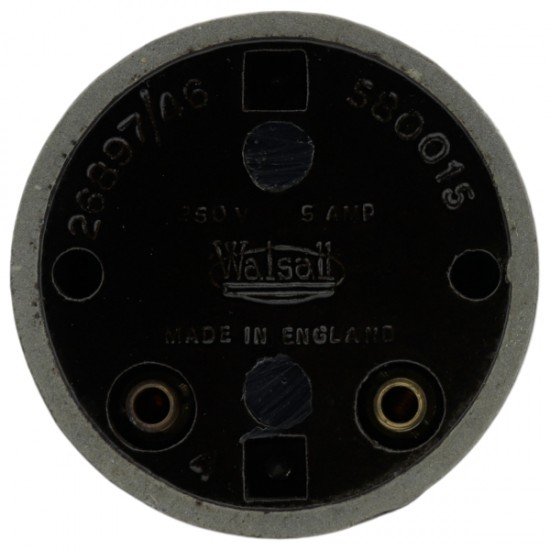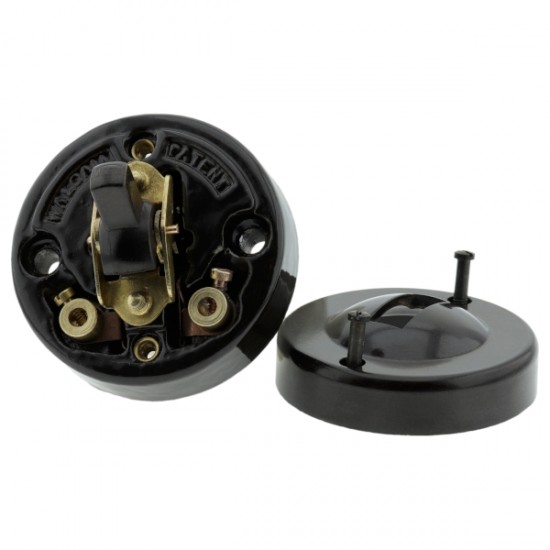 New Out Of Stock




WALSALL Vintage Brown Bakelite 2 Way 5 Amp 240V Light Switch
Stock:

Out Of Stock

Model:

SW-WAL-2W1G-01-BRN
Ex Tax: £28.95
2 or more £27.50
3 or more £26.92
10 or more £26.06
50 or more £23.16
100 or more £20.27
UK made, Walsall branded vintage Bakelite toggle switch in two-way switching.
2Way switches can also be use in simple 1Way operation. (simple switching)
Deep dark brown Bakelite toggle and base.
Following our expert renovation the switch fully complies to BS 7671 18th edition.

Type
Description
Symbol
SPDT
Single Pole, Double Throw
Two-Way
A simple changeover switch: C (COM, Common) is connected to L1 or to L2.
Brand Name
Additional Information
WALSALL
(SW-2W1G-01-BRW)
220-250 Volts ~ 5Amp
46mm x 8mm recessed base
51mm x 22mm excluding toggle above recess
Fully Regulation Compliant
IMPORTANT
Art Deco Emporium® Ltd. is a legally registered vintage switch restoration and manufacturing company with full liability insurance ensuring your peace of mind and confidence.
Vintage switches (especially brass) are extremely susceptible to insulator disintegration, simply applying an earth wire and or testing on mains voltage is dangerous and far from suitable.
For your personal safety Art Deco Emporium will perform a Earth Bond and Earth Leakage test on all vintage products with exposed metal parts; similar to a Class I PAT Test.
Each product will be engraved with a unique ID and test pass results will be recorded in a database.
Available on request, a certificate of conformance that the product has been converted and tested to meet current IEE and UK Wiring regulations can be supplied to your electrician for sign-off of your installation for insurance purposes.
The images shown are of actual product and condition following restoration and really have been in use for decades before we acquired them.
Telephone or email for information on hundreds more switches and other Art Deco products available or to take advantage of our restoration service for your own items.
All Vintage switches due to their shape, may not be direct replacements for modern fittings unless supplied with a conversion and fitting kit, email or telephone us for advice.
Restored items are not new, being vintage they have been in use for decades so will likely have minor surface scratches and slight chips. Every effort possible is done to diminish these.
As leading suppliers to the trade, restaurants, museums, government, Heritage, The Arts and many more organisations worldwide we are qualified to assist you in your project helping you remain fully compliant and most of all safe!
Always ensure your electrical fittings are restored by professional, reputable businesses and installed by a qualified electrician.