Black Bakelite Ceiling Pendant Kit with B22 Skirted Lampholder & Bronze Flex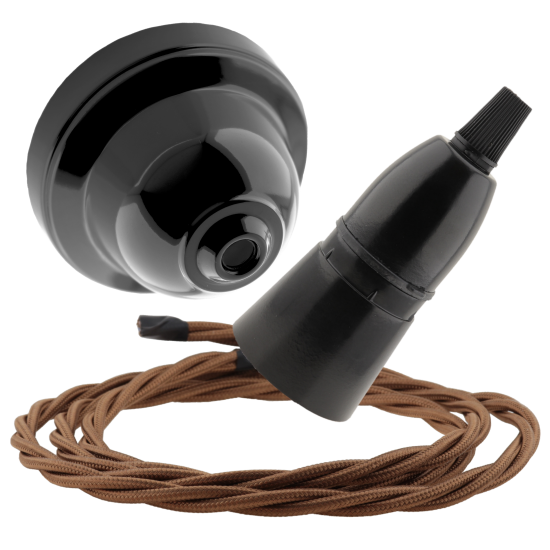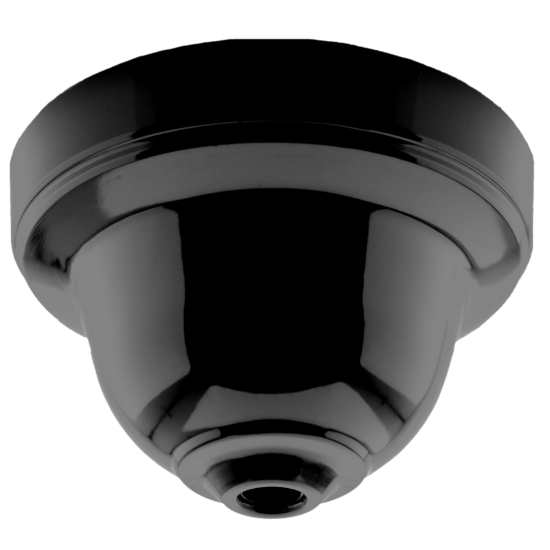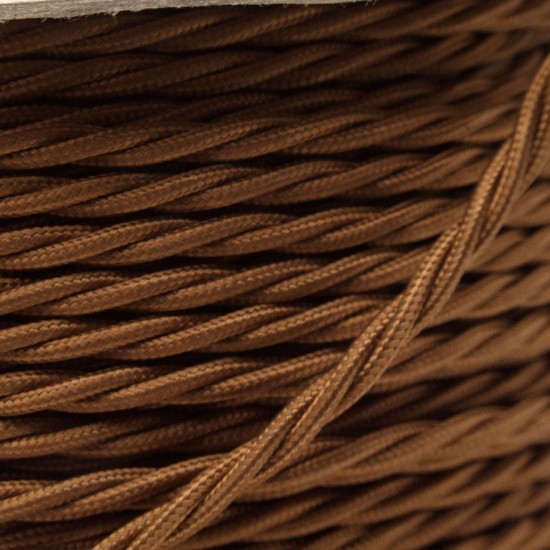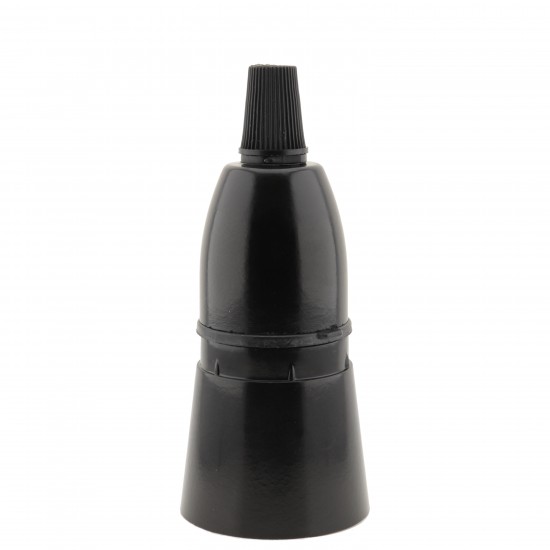 Black Bakelite Ceiling Pendant Kit with B22 Skirted Lampholder & Bronze Flex
Stock:

998

Model:

PK-10BLK-BNZ-BSP0BLK

EAN:

5060422625262
Ex Tax: £14.46
2 or more £16.48
3 or more £16.14
10 or more £15.61
50 or more £13.88
100 or more £12.14
A truly vintage reproduction using a Bakelite ceiling rose and period style skirted B22 bulb holder to complement any setting whether you're aiming for a retro or modernistic look.
This kit of parts uses our Bakelite reproduction ceiling rose, designed and manufactured in the UK by Art Deco Emporium Ltd.
Self assembly means the pendant can be made to suit your specific requirements up to a drop of 75cm.

The shade clamps on the retaining skirt, no additional rings required.
Full UK telephone and email support is provided with every purchase from Art Deco Emporium Ltd.
Pendant Kit
Ceiling Cup Colour:
Black
Lampholder Colour:
Black
Flex Colour:
Bronze
Ceiling Cup Specifications:

| | | |
| --- | --- | --- |
| Colour: |   | Black |
| Material: |   | Bakelite |
| Width: |   | 63mm |
| Height: |   | 43mm |
| No. of Terminals: |   | None |
| Earthed: |   | No |

Flex Specifications:

| | | |
| --- | --- | --- |
| Colour: |   | Bronze |
| Operating Temperatures: |   | + 60°C maximum outer jacket temperature |
| Operating Voltage: |   | 300 Volts |
| Relevant Standard: |   | This cable is constructed utilising "UL" style 1015, 600 V, 105°C cores with secondary reinforcing (UL grade) PVC jacket. The decorative braid is (individually) applied prior to twisting |
| Insulation Colours: |   | 3 - Brown, Blue, Yellow/Green |
| Performance: |   | This cable performs as a flexible cord with limited abrasion resistance relative to the rayon braid. |
| CSA(mm²): |   | 18 |
| Stranding: |   | nbØ(mm) 16/0.23 |
| Approx OD(mm): |   | 0.75² |
| Weight: |   | kg/100m 3.4 |
| Cores: |   | 3 |
| Rating: |   | 6Amp |

Lampholder Specifications:

| | | |
| --- | --- | --- |
| Colour: |   | Black |
| Base: |   | B22 |
| Mount Type: |   | Bayonet Cap |
| Fixing: |   | Nylon Cord Grip |
| Supported Lamp Type: |   | GLS |
| Number of Pins: |   | 2 |
| Amperage: |   | 4 |
| Material: |   | Thermoset Plastic |
| Width: |   | 25mm |
| Height: |   | 30mm |

Product Specifications
Base:
B22
Width:
63mm