MK Raised Profile Double Socket Fitting Kit (socket not included)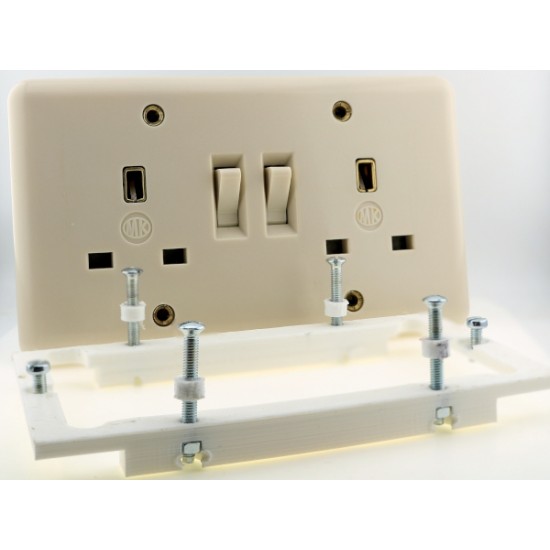 New
MK Raised Profile Double Socket Fitting Kit (socket not included)
Stock:

90

Model:

FK-MK-2GSC-02
Two Gang fitting kit for vintage MK Double sockets that have a raised plug shaped profile needing 4 mounting screw holes.
Socket not included.

This kit consists of:
Custom 2Gang back-box frame
4 x Chrome M3.5 electrical machine screws
2 x M3.4 cheese -head screws
These frames are CAD designed in-house and printed using high quality 100% in-fill PLA hard plastic.
Four M3.5 hex nuts are used to accommodate the MK Socket holding it firmly to the frame.
The frame itself will fit any UK standard double back-box or surface pattress using the two normal brackets and the supplied cheese-head screws.