Ceiling Rose with Metal Cord Grip in Matte Black Finish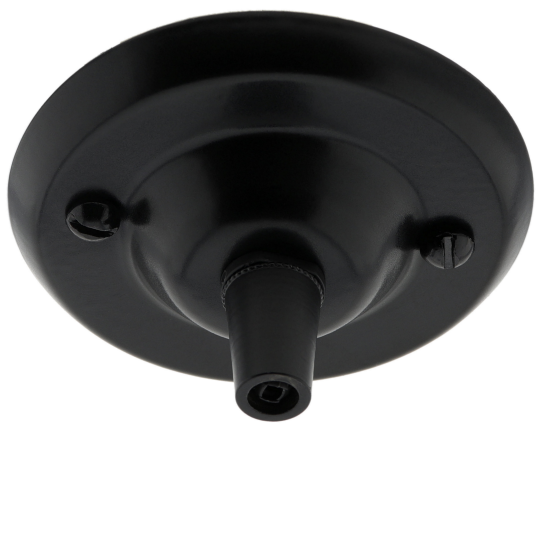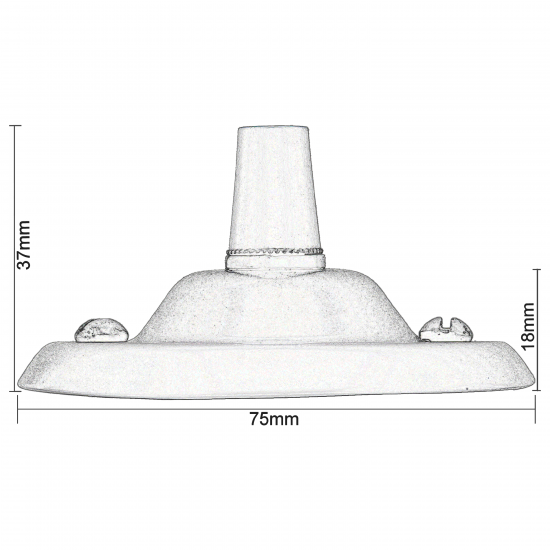 Ceiling Rose with Metal Cord Grip in Matte Black Finish
Stock:

979

Model:

ART275-M00-BLK

EAN:
Ex Tax: £7.07
2 or more £8.06
3 or more £7.89
10 or more £7.64
50 or more £6.79
100 or more £5.94
Our new range of vintage inspired ceiling rose will complement any setting whether you're aiming for a retro or modernistic look.
Both stylish and simplistic these roses are available in polished brass, antique brass, silver nickel, black or white finishes.
Each are supplied with a matching metal or nylon cord grip to finish.

Each rose kit comprises of the following:
• Nylon two hole cord clamp
• Locking nut
• Two part matching cord grip M10 threaded body
• 2 x Fixing screws and plugs
• Metal rose
• Earth tag
• Fitting instructions

Rose Dimensions: 75mm Base Diameter, 18mm Rose height without grip. 38mm with grip

Wiring is made behind the rose within the ceiling cavity using a suitable gas-tight junction block.
These may also be purchased including period vintage flex, lamp holders or for your convenience, complete kits.

Product Specifications
Colour:
Black
Fixing:
Metal Cord Grip
Material:
Metal
Width:
75mm
Height:
18mm without fixing ; 38mm with fixing
No. of Terminals:
None
Earthed:
Yes